Story and photos by Doug Pelton
The B-17, 'Flying Fortress,' a WWII heavy bomber, was parked at our local airfield as part of a private foundation's fly-in.
I was eager to fly in it, along with nine others that day, as a way to experience aviation history.
Comparing the flight to similarities in running and marketing a small business, I thought of a famous quote regarding 'marketing' from the chewing-gum magnate, William Wrigley.
He was aboard a commercial flight and his seat mate's question went something like this: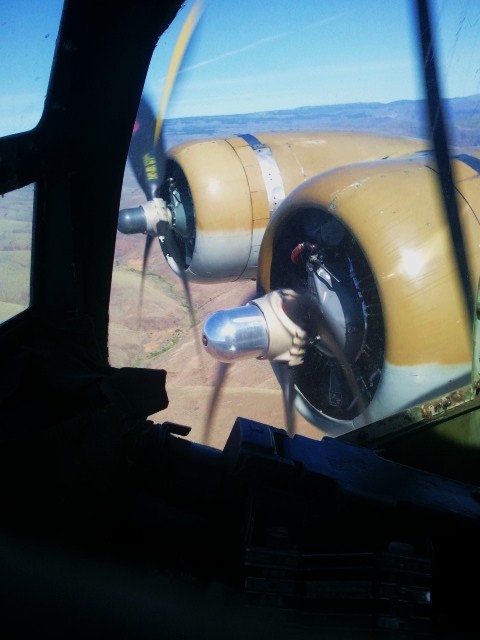 "Why is it Wrigley chewing gum even has to advertise? Everyone knows about Wrigley gum."
His reply?
"'I keep marketing for the same reasons a pilot keeps his engines running once he gets off the ground.'"
For sure, getting a business up and running and cruising at thirty-thousand feet demands a top-flight plan, as well as unwavering execution.
Here are a few small business tips, and how they might be compared to riding in a B-17:
PRE-FLIGHT JITTERS: Your startup fuels angst of all proportions as ponder the risks--and rewards--of your upcoming venture. (We had a few anxious people on board with us that day.)
THE CHECK LIST: Our pilots were experienced and confident and they loved to fly. But they didn't forget about the things they had to do before they could take off. How true for a small business, where the need to have priorities helps keep things up and running.
'HOLDING SHORT' AT THE RUNWAY: The pilots finished their checklist and taxied to that long stretch of beautiful runway. Your business offers exciting possibilities, but you may hesitate in 'launching' for a myriad of reasons...some not so rational and maybe some categorized as 'fear.' Common and healthy stuff.
TAKE OFF: The pilots commit, just like you must after you've assembled your team and send up your website, for example. You're live and in real time and it's just darn inspiring.
STRONG WINDS AND STORMY WEATHER: Wind gusts buffeted us about somewhat, but our plane had flown so many hours, and our pilots were very experienced; like running a business, you fall back on your skills and reliable people when being tossed about.
THE LANDING: Don't even think about it . Keep flying, and as you build a history with your company (equity!!) some other company might have you on their radar for that hoped-for (?) buyout!!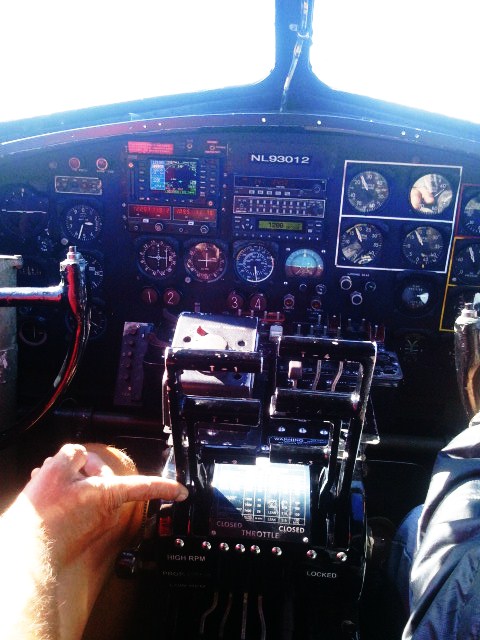 Contact us---even if you're already climbing to 30,000 feet---for more information on our full-throttle, blog writing services to help you reach beyond the Blue Horizon.
Doug is one of our top writers, and so when he told me he was going to be flying on a B-17, I thought what any good content marketing person would think: That would make a great blog post! Thanks, Doug, for doing a great job on that, and taking those fun photos. - Scott